Over the past decade, the paintball industry has experienced one heck of a rollercoaster ride especially here in South-West Florida. Extreme Rage Paintball Park originally opened circa 2002 on Durrance Rd in North Fort Myers. In 2004, the park relocated to its current location and has since remarkably withstood the test of time. There have been multiple owners along the way, even a name change or two (the park operated as Oasis Paintball Park between 2006 and 2011) but the reality is that the park has never been closed for longer than a weekend. Known for always providing a fun and safe environment, Extreme Rage Paintball Park in Fort Myers has become the #1 choice for family parties, corporate outings, and avid paintballers alike.
Meet the owner:
At age 11, an adventurous young boy asks his mother if she will take him to the local paintball field for the first time. Being an (often overly) protective mother, she is worried that the paintballs are going to hurt and that her young boy is going to cry in front of the bigger boys at the paintball park. She makes a deal with her son "I will shoot you with a paintball, and if you can handle it (without crying), I will take you to the paintball field." she says. This was the only chance he needed. A glimmer of hope. Mom and son venture into the back yard. He put on his facemask and began to slowly walk across to the other side of the yard, his mind racing, his body shaking with anticipation. "Will I be able to handle it?" he thinks to himself. A short 40 feet away, he turns around to face his mother. "Are you ready?" she asks. Before he is even able to respond, a paintball flies past him and hits the fence behind. Mom missed her first shot. "Let me try again" she remarks. The second paintball found a nice tender target, squarely in the boy's neck. The mother shrieks, the boy does not let out a sound. No tears. Mom cannot believe it. She has no choice but to hold up her end of the deal and allow the boy to play paintball.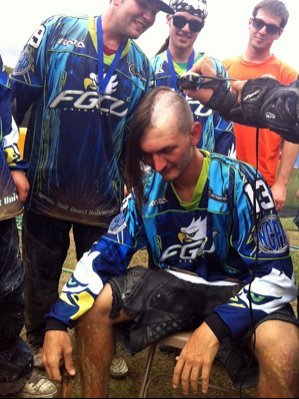 Fast forward a few years. After playing paintball off and on, throughout middle and high school the boy is now a young man and starts his freshman year at FGCU. With a knack for fixing all things mechanical, he quickly finds likeminded individuals with a passion for paintball and in 2007, they together start the FGCU Paintball Club. The FGCU paintball team's first tournament was to be hosted by FSU. The team is excited to represent their school for the first time. Before the tournament, other schools were heard saying "FGC Who?" After defeating Auburn, Clemson, Eastern Kentucky, Embry Riddle, Florida State, Mississippi State, University of Florida, and Virginia Tech, 7 unranked players from FGCU took home the first place trophy. The team was officially on the map and all of the schools knew the answer to "FGC Who?". (Side note, the FGCU Paintball Club continues to this day. They have played in over 30 events across the South East, inlcuding back to back national titles in 2012 & 2013. After winning their first national championship, I put on my old jersey and allowed the team to shave my head. Pictured left)
Getting back on topic, he continued to play paintball throughout his college career, balancing school work with playing paintball while working weekends at Oasis Paintball Park. He graduated FGCU with dean's list honors and received a degree in business management and entrepreneurship. At this point, he still didn't quite know what the goal was.
In late 2011 (after working at Oasis Paintball Park for a number of years), the right opportunity finally presented itself. Paintball had seen a significant decline over recent years, business was struggling, and the owner decided it was time to move on to greener pastures. Not wanting to see the last remaining paintball field in South West Florida close its doors, he struck a deal to purchase the business. Oasis Paintball Park closed 5pm on Sunday. The deal was finalized the following day on Monday. Business paperwork was rushed through the various local and state departments and by some miracle, the business reopened 5 days later under its original name.Extreme Rage Paintball Park of Fort Myers was up and running and customers never had time to realize that the park had almost closed for good.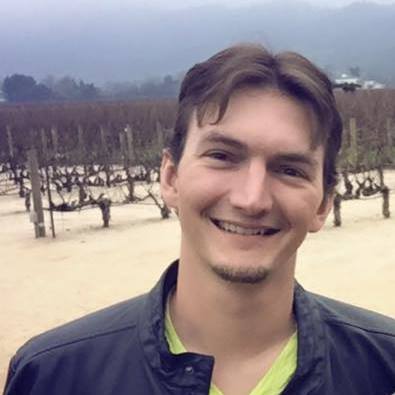 Fast forward to today. Today the park is operating sustainably and I am so grateful that each day I wake up and have the opportunity to do something that I love. Every weekend I get to watch new first time players experience that same rush that I did so many years ago. I have so many people to thank, my friends, my family, my employees, most importantly you the customer. None of this would be possible if a single piece to the puzzle were missing. If you have already played paintball with us, you know what we are trying to achieve. A fun safe environment that can sustain new player growth and bring paintball to the masses. If you have yet to visit us, I look forward to the opportunity to deliver the best darn, birthday party, corporate outing, or just a day of family fun you have ever had. - Robert Sims